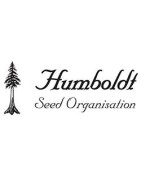 The Moon Seeds es un banco de semillas español que hace sus variedades de marihuana feminizadas partiendo de esquejes élite, la mayoría conseguidos en Canadá a través de breeders y viajes descubriendo variedades y sabores nuevos. Un banco que ofrece una pequeña selección de sus mejores variedades, con lo que podemos esperar grandes cosechas con cualquiera de ellas, ya que los breeders de este banco llevan trabajando en ellas muchos años.
Black Ice de The Moon Seeds es una variedad de gran acogida por los cultivadores de todo el mundo. Una planta con gran adaptación en cualquier entorno donde la plantemos pues cualquiera de los 3 fenotipos existentes se adaptan bien tanto en interior como en exterior. Dando grandes cosechas te esperan con esta variedad en versión feminizada.
Critical Magic de The Moon Seeds es su propia versión de la conocida y reconocida Critical Mass, una planta de grandes cogollos y poca densidad en su follaje, con lo que ha sido elegida una de las mejores genéticas para su cultivo en interior. Critical Magic es una de las planta que tiene las ramificaciones más débiles con lo que es imprescindible el uso de tutores para que las colas, llegado el momento no partan la rama. En interior podremos obtener cosechas de hasta 400gr con unas 8 plantas por m2, si usamos focos de 600w para su correcto desarrollo.
Matanuska Moon de The Moon Seeds es la más potente de todas las del catálogo. Una Matanuska fue cruzada con una espléndida Kush de porte bajo y altos niveles de resinado. La mezcla resultante fue esta planta, que comparte características de ambas partes parentales. Si estabas buscando una buena opción para exterior, te recomendamos encarecidamente Matanuska Moon para esta temporada. Se recomienda poner hasta 9 plantas de semillas por m2, para cosechar esta índica productiva tendremos que esperarnos hasta 55-60 días de floración abonándolas con dosis medias altas de fertilizantes durante todo el cultivo. Tiene una buena resistencia a las bajas temperaturas durante la noche ideal para los que no pueden controlar de forma impecable el clima en interior. Óptima variedad para uso medicinal dado su nivel de THC 21% y CBD 1.6%.
The Moon Seeds tiene la variedad que andabas buscando, siempre por un coste muy bajo. Compra calidad, adquiere ya tus semillas de este maravilloso banco nacional el cual crece a pasos de gigante abriéndose paso entre los mejores bancos nacionales.