Ministry of Cannabis auto
Ministry of Cannabis auto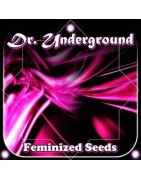 Ministry of Cannabis es otro de los bancos nacionales con gran acogida entre los cultivadores de alrededor del globo. Una empresa que deja el listón muy alto en referencia a sus variedades Autoflorecientes. En esta empresa tendremos grandes cepas las cuales darán grandes facilidades a la hora de ser cultivadas. Unas cepas que se adaptan a cualquier entorno y que fueron creadas específicamente para cubrir las necesidades de cultivadores que no disponen de grandes espacios para cultivar, o simplemente que busquen variedades más rápidas y discretas para que la cosecha llegue a buen puerto.
Auto Cheese NL es la primera variedad que probamos de este banco, una cepa tremendamente dulce y con cogollos mucho más duros que las Cheese convencionales, ya que suelen abrir en exceso el cogollo dejándolo demasiado aireado. Es una planta que a pesar de contener el gen Rudelaris nos ofrecerá grandes cosechas de cogollos prietos y con el olor original de la cepa. Gracias al aporte NL, han conseguido que esta planta resista mucho mejor los climas difíciles y sea más adaptable a climas fríos y con menos horas de luz. Debemos tener cuidado con los excesos de nutrientes, ya que en este aspecto es donde más notamos la esencia NL, ya que aguanta plagas pero sin embargo debemos medir y controlar bien los niveles de EC en el agua de riego.
Auto Blue Amnesia también es una gran opción, ya que se ha buscado una sativa que se adapte a entornos de interior, donde ofrecerá el sabor más potenciado y unos pesos en sus cogollos que pocas veces habrás visto. Esta planta nace del cruce entre Blueberry y Amnesia, con lo que tendremos el mejor sabor dulce y afrutado en plantas con una resina gruesa y de glándula pegajosa, ya cual recuerda a las mejores Haze holandesas. Algunos fenotipos presentan colores morados y violetas, lo que le confiere un toque más vistoso a la hora de comercializar con ella. Es perfecta para rentabilizar y amortizar tus inversiones, ya que con muy pocos cuidados tendrás unos cogollos de revista. Estará totalmente madura en unos 70 días de cultivo, aunque en algunos fenotipos, si la dejamos madurar algo más el peso final aumentará notablemente.
Autopilot XXL es la versión de la Big Bud XXL ahora en versión auto-floreciente. Es una planta de muy sencillo cultivo que nos puede dar hasta 250gr de un solo ejemplar en correctas condiciones, cultivado en exterior con buena maceta donde desarrollarse. Las gotas de resina se amontonan y le ofrecen un aspecto brillante y blanquecino. Una planta pensada para cualquier nivel de cultivo ya que hasta los más expertos encontrarán puntos muy remarcables en esta variedad. Autopilot XXL ofrece un efecto claro y lúcido con el que nuestras tardes se tornarán divertidas y diferentes. Muy recomendada para actividades al aire libre y para recursos sociales.
Este banco siempre te ofrecerá los mejores resultados posibles, ya que sus genéticas cuentan con un trabajo muy cuidado y que ha costado largos años llevar a cabo. Ministry Of Cannabis es sinónimo de éxito, y por ello miles de usuarios ya han comprobado la calidad y pasión con la que están hechas sus semillas.